Body contouring surgery abroad
Many people find themselves embarrassed by the unsightly appearance of their body. This disgrace is usually due to fat accumulation in certain body areas or substantial skin sagging.
Sometimes resistant to diets and regular sports exercises, this resistant fat and the very unsightly skin sagging, can be removed with a body contouring surgery that acts on these unpleasant areas. This intervention is a cosmetic surgery that helps sculpt the body for Women as well as men by reducing the volume of fat and skin excess.
Three components make the silhouette unattractive or disharmonious:
The unattractive fat distribution : the Surgery corrects the disharmonious aspects of fat accumulation in some areas of the body with liposuction or corrects the shortage of fat masses by means of lipofilling.
The skin sagging: skin sagging is usually due to pregnancy or significant weight loss in patients who have a poor skin quality with a poor retraction capacity.
The lax muscles

Your cosmetic surgeon in Tunisia, Dr. Chiraz Bouzguenda offers you the best solution for you and guides you in choosing the areas you want to treat.
Do not hesitate to contact her for information on the Body contouring surgery in Tunisia, and for a quote.

Whatever the area of the body where fat accumulation forms , Body contouring Surgery allows sculpting localized fat, accumulated in the saddlebags , hips , thighs or abdomen... by liposuction. Liposuction is an effective and radical treatment for excess fat at the saddlebags, hips, thighs or belly. Not a weight-loss method or treatment of obesity, liposuction is rather a figure shaping and a form sculpting for both men and women.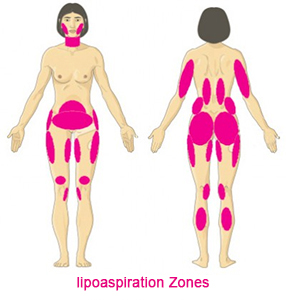 Some body areas have sagging skin due to aging or pregnancy, causing a large complex to the person. Cosmetic and reconstructive surgery permanently corrects these disgraces and restores the body's harmony and balance:
Sagging skin on the belly: Abdominoplasty or tummy tuck,

Body lift surgery abroad in Tunisia

Sagging skin in the lower abdomen : mini tummy tuck,
Sagging skin on the arms: arm Lift,
Sagging skin on the thighs: thigh lift,
In the case that certain body areas have a volume shortage in fat masses, affecting the body harmony, it is possible to resort to lipofilling or liposculpture.
Lipofilling is, reinjecting the patient's own fat to fill the depressions (hollow) Natural or posttraumatic. This technique consists in real autologous fat cells by reinjection of the patient's own fat.
Restoring volume to your buttocks: Buttock augmentation by lipofilling,
Restoring volume to your calves: Increased calves by lipofilling,

To summarize and to ensure the sculpture of the body's general appearance, the practitioner surgeon and patient, would agree to perform a Body contouring Surgery which will be adaptable to every case, allowing the sculpting of women and men's body.
In case of accumulations of localized fat deposits: Liposuction
In case of loose skin on the belly : Abdominoplasty or tummy tuck
In case of sagging skin in the lower abdomen: Mini - abdominoplasty or abdominal mini -lift
In case of sagging skin on the arms: Arm Lift
In the case of loose skin on the thighs: Thigh lift
If there is volume deficit in the buttocks: Buttock augmentation by fat transfer
If there is volume deficit on the calves: calves fat transfer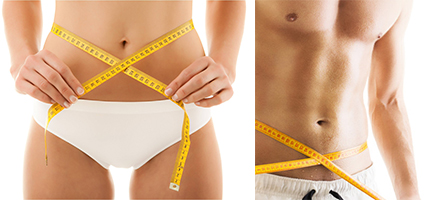 Body lift abroad