Breast cosmetic surgery abroad
Cosmetic breast surgery in Tunisia, with liposuction and body contouring surgery are the most popular and most requested plastic surgery. The craze for the breast surgery is due to the fact that the breasts are considered a symbol of femininity in women and symbol of virility in men.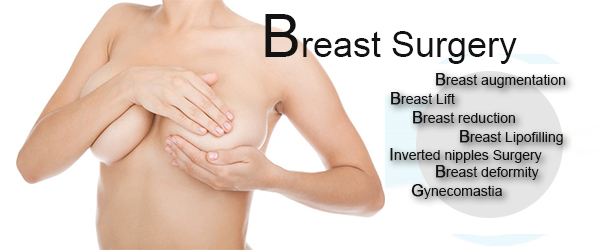 Too big, too small, sagging, misshapen, asymmetrical ... To correct all those unsightly aspects, there are ways to use the cosmetic breast surgery in Tunisia to restore the attractive appearance of your breasts, feminine for women and manly for men.
Breast cosmetic surgery for women
Breasts are a very important part of the female body that highlights femininity and improves the perception of the body image. However, many women are not satisfied with the appearance of their breasts or because they are very small in size or vice versa or because they look droopy...
Breast plastic surgery for men
In men also, it is important to have a good masculine torso and symbolizes his manhood. However, some men find themselves embarrassed by overgrown breasts: gynecomastia.
This defect causes psychological discomfort and generates a lack of confidence, but it can be corrected by cosmetic breast surgery for men, which aims to harmonize the male torsos.
You can find more details on this procedure by contacting Dr. Bouzguenda or by visiting the gynecomastia page.
Breast plastic surgery abroad