Once considered a taboo, just a few years, the demand on the intimate cosmetic surgery is becoming increasingly greater in women as well as men.
The intimate surgery is a cosmetic surgical procedure that acts on the male or female. Generally, men and women resort to the intimate cosmetic surgery to solve the problems of either, an aesthetic discomfort of their genitalia or functional impairment that disturbs the intimate and sexual lives.
Previously depreciated, intimate surgery in Tunisia is, today very important and effective for patients who need to have surgery because it allows them to overcome their complex and to feel good in their skin while flourishing in their sex lives.
Genital surgery is an integral part and forms a very interesting and important aspect of cosmetic and reconstructive surgery.
In her life, the woman will encounter traumatic events affecting her inner organs such as birth, aging, etc.
Precisely, the intimate cosmetic surgery is a surgery that repairs either the internal or external sexual organs so the patient feel better in their skins and find harmony while ensuring the rejuvenation of the intimate area .
Generally, women finds difficulties talking about these intimate problems to a male surgeon, she will feel more comfortable to confide in Dr. Shiraz Bouzguenda, a female aesthetic surgeon who understand these concerns and would give them her professional opinion .
There are many intimate surgery techniques for women:
The procedure Hymenoplasty or also called reconstruction of the hymen.
The procedure also called Nymphoplasty or labia minora reduction.
The vaginoplasty procedure for tightning.
The Labiaplasty procedure or procedure which increases the volume of the labia majora by fat injection (lipofilling)
The procedure for Increasing G-spot by hyaluronic acid filling.
Clitoris reconstruction procedure after excision or also called clitoroplasty.
The procedure of liposuction or pubic mons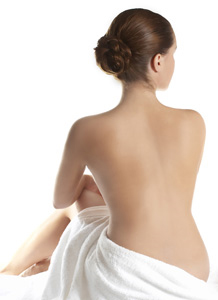 Men having a small penis or a not big enough volume can create psychological complexes and discomfort in the intimate and sexual life. These men may turn to, the intimate cosmetic surgery for men, to solve these problems, complex sources, and regain confidence and fulfillment in their intimate and sexual lives.
The intimate cosmetic surgery that addresses these problems in men is called penoplasty or penis enlargement surgery.
The penoplasty is a cosmetic surgery for men that fix the genital problems which are three:
The volume increase process or penis enlargement: penoplasty magnification or enlargement.
The penis enlargement procedure: penoplasty elongation.
The volume increase procedure and penis enlargement: penoplasty magnification and elongation.