Choosing a good plastic surgeon?
Considering a cosmetic surgery, as well one feels fear than hope. One is aware that cosmetic surgery is not a life-saving intervention, but on the other hand, one knows that it is a cosmetic surgery, which has long dreamed of, will change our life, as well with ourselves than with others. The big question: who to choose as a plastic surgeon and to whom to entrust our bodies to achieve our dream?? Choosing a good qualified and experienced cosmetic surgeon is critical and increases the chances of success of your cosmetic surgery in Tunisia.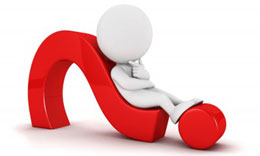 The eight qualities to look for in a plastic surgeon
Have confidence when choosing your plastic surgeon: Here are the ten best qualities desired in the plastic surgeon selected:
1- Check the qualification of the plastic surgeon:
The qualification of the surgeon in Plastic, Reconstructive and Aesthetic is the best indicator of its formation in this surgical specialty.
It should be essential to check that the surgeon is registered with the National Council of the College of Physicians in the list of surgical specialists in Plastic, Aesthetic and Reconstructive. This list includes only those surgeons who have followed the curriculum, for fifteen years, which allows practicing Aesthetic Plastic Surgery.
This difficult and long route gives them the right to be included in the official list of qualified surgeons in Plastic, Reconstructive and Aesthetic surgeries.
This list allows us to eliminate all doctors and surgeons who are not there and who claim to be plastic surgeons and cosmetic surgeons.
This challenging course gives them the right to be part of the official list, which should enable us to eliminate those that are not there and yet claim to be plastic surgeons.
It is important not to let yourself be impressed by the abuse and false titles ("gold" foreign degrees without verifiable real value ...). Some surgeons do not hesitate to take ownership of the work, publications and articles ... then they are definitely not the perpetrators. All these titles and work must be verifiable.
2- Check that your plastic surgeon is a member of ISAPS
Membership ISAPS (International Society of Aesthetic Plastic Surgery) ensures that, in addition to qualification in Aesthetic Plastic Surgery, the plastic and cosmetic surgeon also has significant experience in cosmetic surgery. The ISAPS membership is made only by sponsorship. Only Plastic surgeons who meet high professional and ethical standards required for membership in ISAPS can become members. To verify that your surgeon is a member of ISAPS, you can check on their site.
3- An experienced plastic surgeon
After checking the qualification of your plastic surgeon, you must be sure he has plenty of experience in the specific procedure you plan to have.
4- Direct contact Patient - Surgeon
It is unthinkable to have an intermediary between patient - surgeon. Direct contact between the patient and the surgeon is essential and paramount. Beware of agencies that offer cosmetic surgery procedures!!
5- Relationship of trust Patient - Surgeon
It is essential to establish a trusting relationship patient- surgeon. For this it is necessary that the patient can ask all the questions inherent to the requested procedure, the conduct of the operation, pre and post-operative, the expected results, the operational risks ... and the surgeon must meet explicitly and clearly to all these questions.
It is also essential that the patient feels comfortable with the plastic surgeon. Open communication throughout this experience will make all the difference in the choice of surgeon.
Do not hesitate to consult other plastic surgeons to have other opinions on the surgical indication.
Thus a trust relationship will be established between the future patient and the surgeon so that the patient can entrust his body to his surgeon with confidence and tranquility.
6- Procedure Safety
Safety during the operation is largely dependent on the anesthesiologist and the hospital.
The cosmetic surgery can safely be performed in a hospital or an authorized clinic.
The surgeon is obliged to select a licensed care facility to ensure maximum safety.
An anesthetist should supervise your anesthesia during surgery.
7- Be wary of surgeons who make too much publicity!!
Beware of plastic surgeons that make too much advertising and hype; conversely, a competent surgeon has theoretically no need to advertise.
8- Beware of low prices!!
Many plastic surgeons offer cosmetic surgery in Tunisia unbeatable prices unbeatable. It must in this case check:
Does the surgeon is well qualified in plastic surgery, aesthetic and restorative?
Will you be operated by the plastic surgeon himself?
Does the advertised price include all costs?
In which institution will the procedure occur?
You should also remember that most cosmetic surgeons offer low prices are often younger and less experienced.
Indeed, qualification and experience of the surgeon, the operative security, the approved establishment, a good postoperative follow-up ... All these factors have a price. Your safety is priceless: you should take no chances with your safety. Every surgery involves risk and select a radio plastic surgeon can limit that risk.
Plastic surgeon abroad in Tunisia